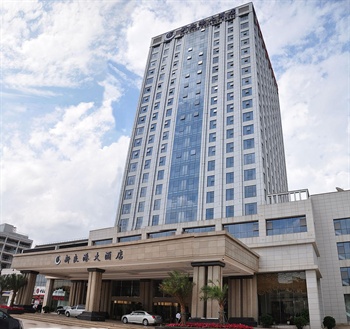 Nanning's New Cozy Harbour Hotel (Nanning Xin Lianggang Dajiudian) is a business hotel located in Nanning Bonded Logistics Center, a 30-minute drive from Nanning Wuwei Airport.
This 5-star hotel offers well-decorated, comfortable rooms equipped with LCD TV and high-speed broadband Internet access, as well as other standard amenities.
A Chinese and Western restaurant are on hand offering à la carte Chinese cuisine and a western-style buffet. The hotel's banquet halls can be booked for events and wedding banquets.
The business center consists of five meeting rooms with state-of-the-art equipment and a large function hall covering over 400 sq m (478 sq yd) and is also available as a venue for business or social events.
Guests looking for relief from the rigors of the day can take a dip in the swimming pool, boost their energy in the fitness center, dance the night away in the hotel nightclub or simply relax in the sauna.